PRESS RELEASES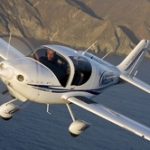 Press Release: April 2nd, 2014
Discovery Aviation Inc. is pleased to announce that it has acquired the rights to manufacture the Liberty XL-2, and that the resulting transaction, which will see the former senior management team of Liberty Aerospace Inc join Discovery Aviation, will allow the IFR certified aircraft to resume production.
The Liberty XL-2, already acknowledged as a low operating cost solution for IFR primary training, and certified in more than 50 countries worldwide, will be in a class of its own with the updates and improvement to the new production standard - a standard that will support the significant demand for professional pilots for the world's airlines, military's, and business operators.
Rick Cunliffe, CEO of Discovery Aviation, commented on the merger: "We have found the perfect partner, in Liberty and the XL-2. Combining the expertise and experience of the two organizations will result in a stronger and more capable entity. We have two aircraft that will have tremendous appeal to aviation businesses all around the world. These are both airplanes that will make people money."
The new Discovery 201, a multi role, twin engine utility aircraft, will be manufactured alongside the XL-2, as soon as the FAA TC validation is complete. The Company will capitalize on the benefits of manufacturing two FAA certified aircraft under one Production Certificate. The two aircraft are complimentary, and the company will be able to offer the aviation industry two unique airplanes that are capability leaders in their markets.
"We've been seeking a strategic investor with the financial commitment to build a sustainable business. The fact that we have found one with a complimentary aircraft and synergies on many levels is clearly a bonus" commented Paul Bartlett, the former President & CEO of Liberty Aerospace Inc.
Discovery Aviation are exhibiting the 201 and the XL-2 at Sun n Fun 2014 at Space MD-2.
For more information, please contact our Marketing Department.
Press Release: January 8, 2018
Discovery Aviation Launches Advanced XL-2 Aircraft. South Korean Aviation Company Among The First To Purchase.
Discovery Aviation has started production of its new advanced XL-2 with a three (3) aircraft order from a current XL-2 operator in Seoul, Korea. The business plan calls for production to ramp up in 2018 with full production capabilities to be achieved later in the year.
The new advanced XL-2 will feature an upgraded avionics suite which will include the Garmin G500 Dual Screen Electric Flight Display, Mid Continent Standby Attitude Module, Garmin GDL 88, Bendix King KN-62A DME, Honeywell KR-87 ADF as well as the additional option of adding the STEC 30 autopilot.
The composite airframe and new avionics of the advanced XL-2 will offer a unique platform from which to train the next generation of commercial pilots with unbeatable operational costs as well as fulfilling much needed missions within the Unmanned Aerial Vehicle market.
An additional strength to the launch of the advanced XL-2 is not only in the domestic demand for a new 2 seat, IFR certified aircraft, Discovery Aviation has long been working in International markets and has the expertise and knowledge to achieve sales in the fastest growing segments of the commercial flight training market.
As part of this business plan for the XL-2, Discovery Aviation is poised to take advantage for the need of 6,000 new advanced piston single engine training aircraft. As one of the only models in the market incorporating advanced composites and modular design, the XL-2 offers an unrivalled advantage over their competition.
While the new advanced XL-2 has additional capabilities, Discovery Aviation will still offer and support the base XL-2 which comes with a standard IFR avionics package that has achieved outstanding reviews.
When asked about the company's expectations for the new configuration, C. J. Corman, Vice President, Business Operations replied, "Our Discovery Aviation family is excited to bring this advanced aircraft to the world stage.
This advanced XL-2 is just one of many improvements which we will see in the coming year and we are listening to our customers' feedback and will provide the aircraft that the market demands."
To date there have been 135 XL-2s' manufactured, featuring an exceptional safety record and offering unparalleled operational costs, burning just 4.5 gph with its advanced Teledyne Continental Motors IOF-240 FADEC engine. The XL-2 is the only two seat, IFR certified aircraft in its category.
Discovery Composites
Discovery Aviation, Inc. offers composite manufacturing capabilities to certified aircraft manufacturers and aerial platform integrators. This includes standard production of composite components for both OEM and MRO solutions as well as non-recurring engineering projects.
Current orders for composite components include the production of glareshields for MDHI-530 and MDHI-902 helicopters and Discovery is expected to announce additional orders in the first part of the year for composite helicopter doors and interiors for a platform integration contract.
As part of their expanding manufacturing capability, Discovery Aviation will be commencing AS-9100 and ISO-9001 certification which will be approved later this year.
Discovery Composites' previous client list includes Sierra Nevada Corporation, Northstar USA, Southeast Aerospace, Doorway Projects, Inc. and Chippewa Aerospace.
________________________________________
About Discovery Aviation
Discovery Aviation, Inc., based in Melbourne, Florida is a next generation aerospace manufacturer and technology Company initially focused on the XL-2, a two seat, IFR Certified aircraft.
The XL-2 is Type Certified by the F. A. A. and Type Validated by EASA (Europe), CAAC (China), KOCA (South Korea), CASA (Australia), DGCA (Indonesia), DCA (Malaysia), JCAP (Japan), and the DCA (Thailand).
Further developments will see the addition of a twin engine aircraft, enhancement of their current product line and a focus on technology in the aerospace sector.
For Further Sales Information, Please Contact:
Discovery Sales
Tel: (321) 752-0332
Email: Sales@discavia.com
For Further Media Information, Please Contact:
Mr. C. J. Corman
Vice President, Business Development
Tel: (321) 752-0332
Email: cjc@discavia.com