FEATURES AND BENEFITS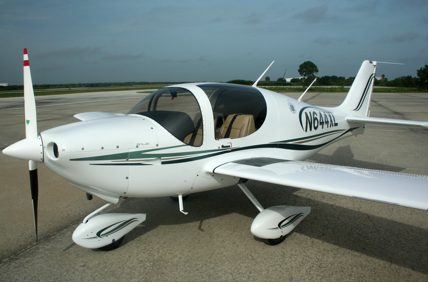 The Discovery XL-2 is the most economic and reliable IFR Certified training aircraft available today.
Designed and certified in the 21st Century, it has low acquisition, operating, and maintenance costs, Its FADEC controlled engine and the latest Garmin avionics give the owner a unique blend of low cost, high technology, safety, and reliability.
"Terrific Two-seat Trainer"
Plane & Pilot Flight Review - March 2009
Features and Benefits of the XL-2
Low Cost Of Ownership
Acquisition - one of the lowest acquisition costs for any IFR Certified aircraft.

Operation - 4.5 US gallons per hour in a typical flight training environment with low insurance costs.

Maintenance - low maintenance costs due to the FADEC engine, off the shelf components, and modular design.
Continental Motors IOF-240B Engine With Fully 'Redundant' Powerlink FADEC Control
The single lever throttle control automatically adjusts mixture and ignition timing to maximize peak engine performance, increase engine reliability, reduce pilot work load and the cost of unscheduled maintenance and repairs. With over 16,000 hours in service and over 6,000 service centers worldwide, the Continental Motors IOF-240B is a sound investment for any fleet operator.
Computer analysis capability - FADEC provides remote computerized engine analysis. By attaching a computer to the data port, fleet operators can check, diagnose and review operational history of the engine, fuel and ignition systems. In a fleet environment this technology reduces unscheduled maintenance costs by enhancing trouble shooting and saves on down time, which in turn increases the aircraft's dispatch reliability. The XL-2 has brought to training fleets what the large jet operators have been using for years.
Modular Design
Modular manufacturing techniques - greatly reduces time required for routine maintenance and unscheduled repairs. As an example, wings can be removed or replaced in 20 minutes. Modular construction allows for shipping worldwide in a standard 20 foot container, offering greater worldwide availability and market value for the aircraft.
Primary maintenance access panel - large panel under the fuselage provides quick access to flight controls, fuel tank, brakes, and electrical systems, simplifying inspection and maintenance tasks.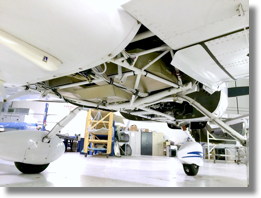 "The XL-2 is designed with the mechanic in mind."
AOPA Pilot Magazine - July 2006
Comfortable Cabin Space
Large internal cabin space - at 48 inches wide, the XL-2 is much wider and more comfortable than competing aircraft. The ergonomically designed seats ensure continued comfort on extended flights and an enhanced training environment for instructors and students.
Superior Visibility
The XL-2 has outstanding in-flight visibility, enhancing safety and enjoyment and allowing for greater utility for observation missions.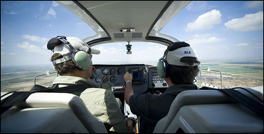 "The shoulder room is fabulous, it's as good or better than some production four-seaters."
Flying Magazine - May 2006
Safety Features
FAA Part 23 IFR Certified – designed and manufactured to the world's highest certification standards.

Single Fuel Tank - complicated fuel systems are a leading cause of accidents in training aircraft. With only 1.5 US gallons of unusable fuel in the 29.5 US gallon fuel tank, and no fuel transfer to deal with, complicated fuel management is a thing of the past.

Three Point Harness - unlike most training aircraft which use lap-straps or shoulder harnesses, the XL-2 is fitted with military-styled three-point, four belt harness systems, offering superior restraint and improved safety.

Adjustable rudder pedals with fixed seats - provides adjustment for a range of pilot heights, combined with a more consistent operating cg location. This also eliminates sliding seat tracks.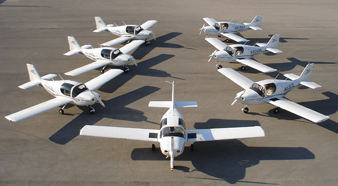 The XL-2 Standard IFR Configuration
Garmin Equipped IFR Certified Instrument Panel
Advanced avionics - with dual Nav/Comm receivers, a Mode S transponder with blind encoder, an ELT with antenna and remote switch, an IFR Touchscreen, Moving Map GPS with enroute, terminal, and arrival modes and the capability to fly RVAV (GPS) approaches to LNAV MDA. Dual VOR/LOC/GS receivers with course deviation indicators and an audio panel for selection of the appropriate communication and navigation frequencies with integral marker beacon receiver and intercom, (push to talk).
Garmin GTN 650 Nav/Comm
GTN 650 is a fully integrated solution in a small package. It combines GPS, COM and NAV functions with powerful multifunction display capabilities such as high-resolution terrain mapping, graphical flight planning, multiple weather options, connectivity, traffic display and much more.
Garmin GNC 255A Nav/Comm
The GNC 255A can bring powerful Nav/Comm capabilities to virtually any cockpit. Not only does the GNC 255 meet the basic needs of most pilots – including adhering to new airspace requirements in Europe – it also features a number of advanced features that save you time and effort. It also contains an internal VOR/LOC converter and 40-channel glideslope receiver.
Garmin GTX 33 Transponder
With the GTX 33 remote-mounted Mode S digital transponder. This IFR-certified unit features traffic datalink capability and also meets the European mandate for Mode S level 2 surveillance. The GTX 33 is an all solid-state design, which makes for lower power consumption and reduced heat emissions. The transmitter delivers up to 250 watts of nominal power output. And other highlights include remote ident and auto standby, a Traffic Information Services (TIS-A) interface, plus altitude monitor with voice alerts.
Garmin GMA 350 Audio Panel
The first truly all-digital audio panel, the GMA 350 introduces a number of new technologies to the cockpit, including Telligence™ Voice Command, 3-D audio processing and advanced auto squelch.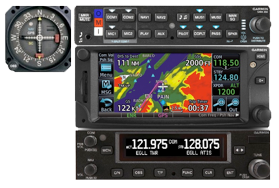 "Purely in terms of flying manners and ease of operation, the XL-2 is the easiest flying airplane I've ever been in."
Robert Goyer, Senior Editor for Flying Magazine
XL-2 Avionic Upgrades available
Garmin G500 Dual Screen Electric Flight Display
Designed specifically for FAR Part 23 aircraft less than 6,000 lbs. G500 is an affordable, dual-screen electronic flight display that works with your Garmin avionics stack to provide a fully TSO'd "glass cockpit".
Mid Continent SAM
This is an entirely self-contained compact Standby Attitude Module. The solid state instrument provided attitude, altitude, airspeed and slip information to the pilot during normal operations or in the case of a primary instrument failure.
Garmin ADS-B in and out
The GTX 33ES takes the lead in providing an affordable pathway to ADS-B compliance for the Next Generation airspace system. Using precise GPS-referenced positioning information, the extended squitter technology enables transponders to automatically transmit in and out more accurately. It also provides more useful, data – including aircraft flight ID, position, altitude, velocity, climb/descent, and heading information. The Garmin GDL 88 is fitted to provide additional weather and traffic surveillance data.
Bendix King KN-62A DME
The KN 62A can be channeled remotely through almost any NAV receiver or tuned directly with their own frequency selection knobs. It even has dual channeling capability, making two DME frequencies available to you at all times - one remote with one stored internally. So what you have, in effect, is a functional DME Hold Mode. A three-position function switch makes this system extremely simple to use, putting all the information you need and want at your fingertips.
Honeywell KR-87 ADF
The KR 87 maintains its reputation for offering superb dependability. This compact TSO'd unit gives you accurate bearing-to-station in the 200 kHz to 1799 kHz frequency range, complete with ADF, ANT and BFO tuning modes, plus audio output for station identification and monitoring AM broadcasts. The KR-87 heading indicator is presented on the face of the G500 EFD.
STEC 30 Autopilot
This two axis autopilot combines Altitude Hold with the roll axis functionality of the System 20. It is designed to provide an economical solution for aircraft owners who need Altitude Hold, but don't want the additional functions of pitch command, vertical speed control or GS coupling. System senses out-of-trim conditions and annunciates direction to adjust pitch trim. Utilizes single, remotely-mounted On/Off switch to engage and disengage Altitude Hold. Heading Hold Requires Optional DG w/heading bug.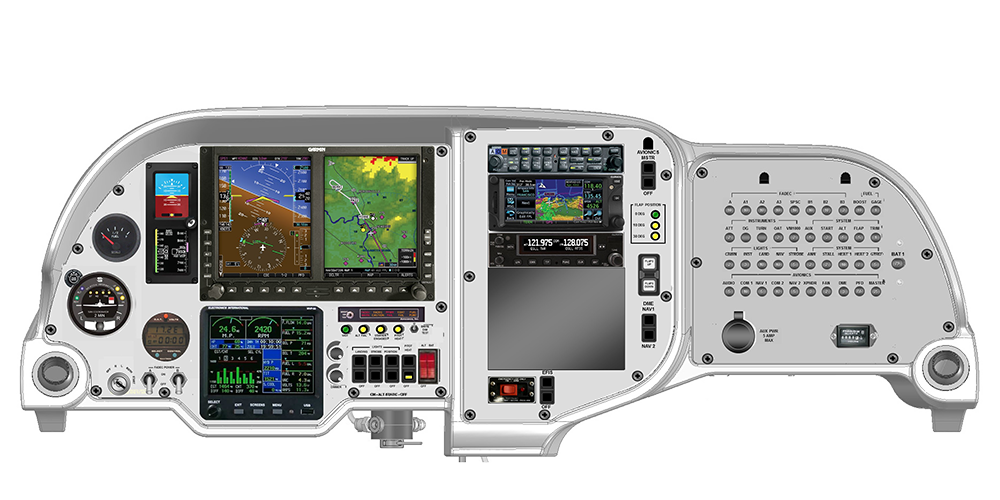 XL-2 IFR Instrument Panel with upgrade to Garmin G500 Dual Screen EFD Glass Panel and Dual GTN 650 Nav/Comm